5 minutes with 3Q Financial Limited
May 5th 2023
We got the chance to spend 5 minutes with 3Q Financial Limited to find out a little more about them, including learning what they love about BASE and how the future looks for them.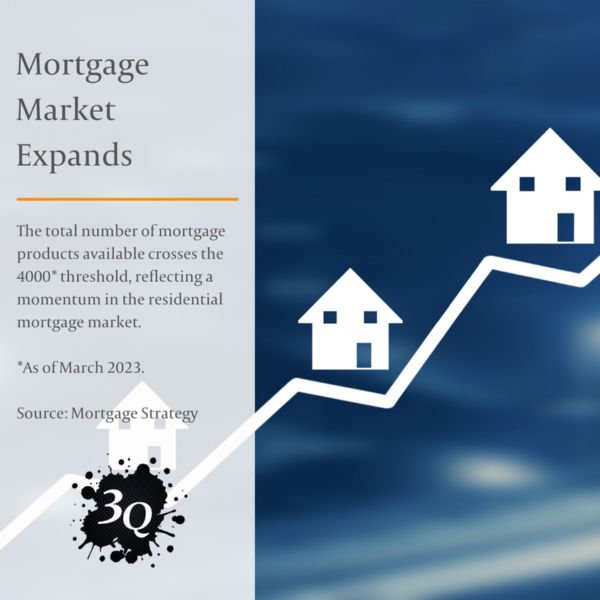 When and why did you start your business?
Business started in 2021. Always wanted to start my own Mortgage Brokerage and Financial Services company but never thought I had enough working knowledge. So I started out working as a Mortgage Broker in Estate Agency (that was an eye opener), the moved on to Commercial Mortgages, then a dedicated Buy To Let brokerage and prior to starting 3Q, a private wealth business where I look after SIPP and SSAS pension based mortgage lending, having covered all the primary areas over 7 years, 3Q was then born.
What does your business do and who does it help?
We help individuals buy or move home, we help landlords buy there first Buy To Let property or add to their existing portfolio, we provide Life and Critical Illness insurance to protect a family/a mortgage or protect a Shareholder/Director in a business. We also provide Private Medical Insurance. We represent whole of market for mortgages and insurances.
What do you love about working at BASE?
Having been in other serviced accommodation in the past, BASE has surprised me to be honest. They have proven to be flexible & supportive and offer a degree of networking and social that has proven to be invaluable to me.
If there is anything you could share with other businesses about what you wished you knew when you started your business, what would it be? 
I applied for all my authorizations with the FCA in the middle of COVID 2020, people said that I was mad starting a financial services company during that time and I should pull my horns in. My advice is always taking a view what other people say, listen carefully have a balanced view, but don't follow, LEAD.
What has been your biggest challenge to date?
Staff: Resourcing the right staff at the right price seems top be an ongoing issue, we have an excellent team today (all remote from BASE, but they do visit occasionally LOL) and we are keen to continue our hire, but it has and still proves to not be easy.
What has been your biggest success to date?
Success can be viewed from many different aspects, I would say personally that 3Q has allowed me the freedom to be flexible when I can see my daughters (as they always seem to be on a plane somewhere) and be a little more control of my future, thus my success to date is not a single milestone but the journey itself.
What is next for your business? What projects/ambitions do you have for the future?
We have just launched two new websites with some clever tech www.myhealthcovered.uk & www.mylifecovered.uk , they are private medical and life insurance live comparison sites, the are quite cool….we are just to looking into the best ways to promote.
More Blog Articles
November 3rd 2023
Catching up with Consultea
We got the opportunity sit down with one of our newest customers, Consultea, to find out more about their history, what they love about BASE, and their advice for new businesses.
October 12th 2023
5 minutes with Autolooms
We got the opportunity sit down with one of our newest customers to find out more about Autolooms' biggest challenges, best advice to growing businesses, and their favourite part of working at BASE. Autolooms Ltd specialise in the design, manufacture, and repair of electrical wiring looms typically used within the […]
October 2nd 2023
Meet the team at BASE Bordon
We think it's important for customers to get to know our team here at BASE, as this is what helps to form a community within our centre. For this reason we have created a series called 'Meet the team at BASE Bordon'. Today we got to find out more about Louise Bampfield, Customer Experience Assistant at BASE Bordon.