Whether you're a brand new start-up or a trailblazing SME, all members of BASE Bordon Innovation Centre can take advantage of free business support and mentoring services, both in-person and virtually. Tailored to your exact needs, this service allows you to focus on what you do best – and the knowledge that our expert support team provide can help with the rest.
Meet our Business Growth Manager
Ready to take your business to the next level?
Meet Michael Gordeev, our on-site Business Growth Manager. Michael brings to the table the best practices from global brands combined with the expertise in digital marketing for SMEs to give you the strategy, systems and tools to accelerate your business for more impact and income.
Michael is also looking forward to bringing the community to life and providing further support through networking events, workshops and training.
No business challenge is unique to us. Through our business support you also get access to our internal network of experts to help you succeed at any stage of your business.
And it gets even better, our custom business support is included as part of your membership with us!
Our support for pre-start, early-stage and established businesses includes:

Strategic business planning Personal business coaching Leadership and management Business growth workshops
& masterclasses

International trade planning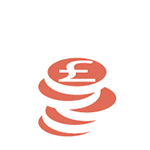 Finding new customers
and growing sales