How to attract and retain staff and top talent
November 9 @ 10:00 am

-

12:30 pm
Event Navigation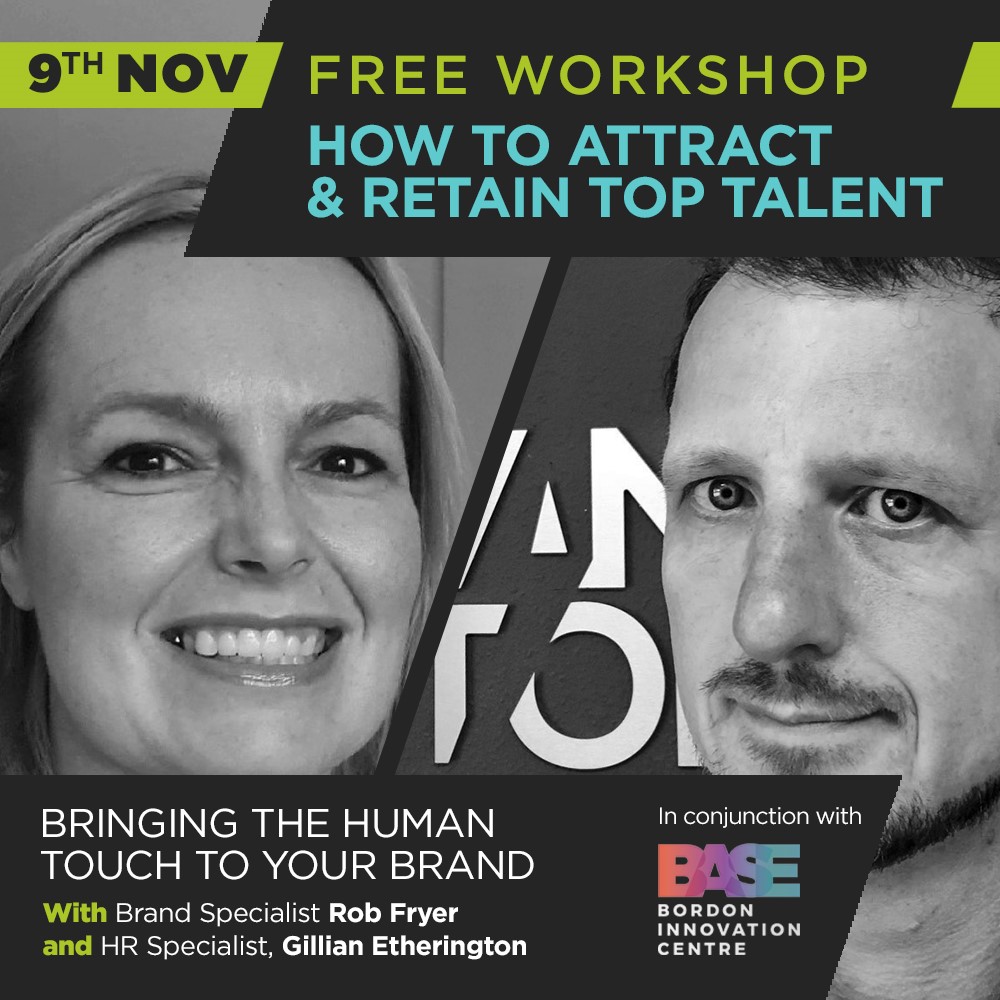 Event Overview: How to attract and retain staff and top talent
Join us for an informative and engaging workshop event on Thursday, November 9, 2023 at 10:00 AM
Are you struggling to find and keep the best employees? Look no further! Our event will provide you with valuable insights and strategies on how to attract and retain staff and top talent. If you are a business owner or manager looking to succesfully grow your team, this event is designed to help you overcome the challenges of hiring and retaining the right people for your organisation. During this event, you will have the opportunity to learn from 2 industry experts, participate in the workshop, and network with like-minded professionals. Discover 3 proven techniques to create an attractive work environment, develop more cost efffective recruitment strategies through your branding efforts, and implement retention programs that keep top talent engaged and motivated.Don't miss out on this incredible opportunity to gain a competitive edge in today's job market. Reserve your FREE spot now and take the first step towards building a strong and talented workforce.
Why this event has been set up.
In the fast-paced and competitive world of business, attracting top talent is a key priority for any organization seeking to maintain a competitive edge.
In the modern job market, top candidates have more options than ever before and also their priorities have shifted. Paychecks and Career ladders are not top of the agenda, instead candidates are seeking brands to work for that share their values and have a clearly defined purpose beyond profits. They carefully evaluate potential employers and are more likely to be drawn to or trust a company with a positive brand perception as it signals a better work environment, opportunities for growth, and a sense of belonging and stability.
As companies strive to find and keep the best candidates to expand and drive success, 2 essential aspects often overlooked is the significance of their brand and also some key HR practices that often go overlooked and go beyond traditional tick box exercises.
About the event hosts.
Brand Specialist Rob Fryer and HR specialist Gillian Ethrington have over 40 years combined experince in managing brands and motivating teams between them. Find out more here:
Rob Fryer
Rob is the Founder and Owner of BrandStorm, a full service branding agency in Hampshire. They offer strategic brand building, brand consultancy and design support.
During his career, Rob has been lucky enough to work alongside some varied and well known brands such as Marks & Spencer, Maersk Shipping and GSK which gave him great insights into how brands operate and communicate. These insights are what Rob has built BrandStorm on and perhaps the biggest insight was that all these brands had 1 thing in common. Purpose – They all had a purpose they stood for and believed in and that is what guided every decision or activity right down to an operational level including onboarding and retaining top talent and building a thriving brand culture.
Rob is passionate about educating business owners on this big brand thinking, to think of their business as a brand, one with a higher purpose and to realise the power of influence that comes with it both internally and externally.
Gillian Etherington
Managing Director & Founder of Human Touch HR Solutions. Gill has over 20 + years HR experience working with SME's and large corporations, both nationally and internationally. She understands the complexities and stresses of SME's implementing and going through HR processes and the worries about being compliant with ever changing legislation.