Real Life Digital
March 5th 2018
A highly specialised web development consultancy is the first business to move into a new innovation centre in East Hampshire.
Real Life Digital, run by brothers Barry and Darren Fisher, signed up to a two-desk office with a "comfy sofa" at BASE Bordon Innovation Centre.
They relocated the business from their homes a few miles from the enterprise hub at Broxhead House, Louisburg Barracks, Whitehill & Bordon.
Managed by Oxford Innovation, BASE Bordon Innovation Centre is aimed at start-ups and growth firms, particularly around digital-enabling technologies for agriculture, gaming and urban 'future' sectors.
According to the latest Tech Nation report, the digital tech economy in the UK is growing at twice the rate of the wider economy and contributes around £97 billion a year, with firms such as Real Life Digital contributing to 1.64 million digital tech jobs.
BASE Bordon Innovation Centre has 31 offices on flexible rental terms, along with co-working space, meeting rooms for hire and virtual offices and superfast broadband.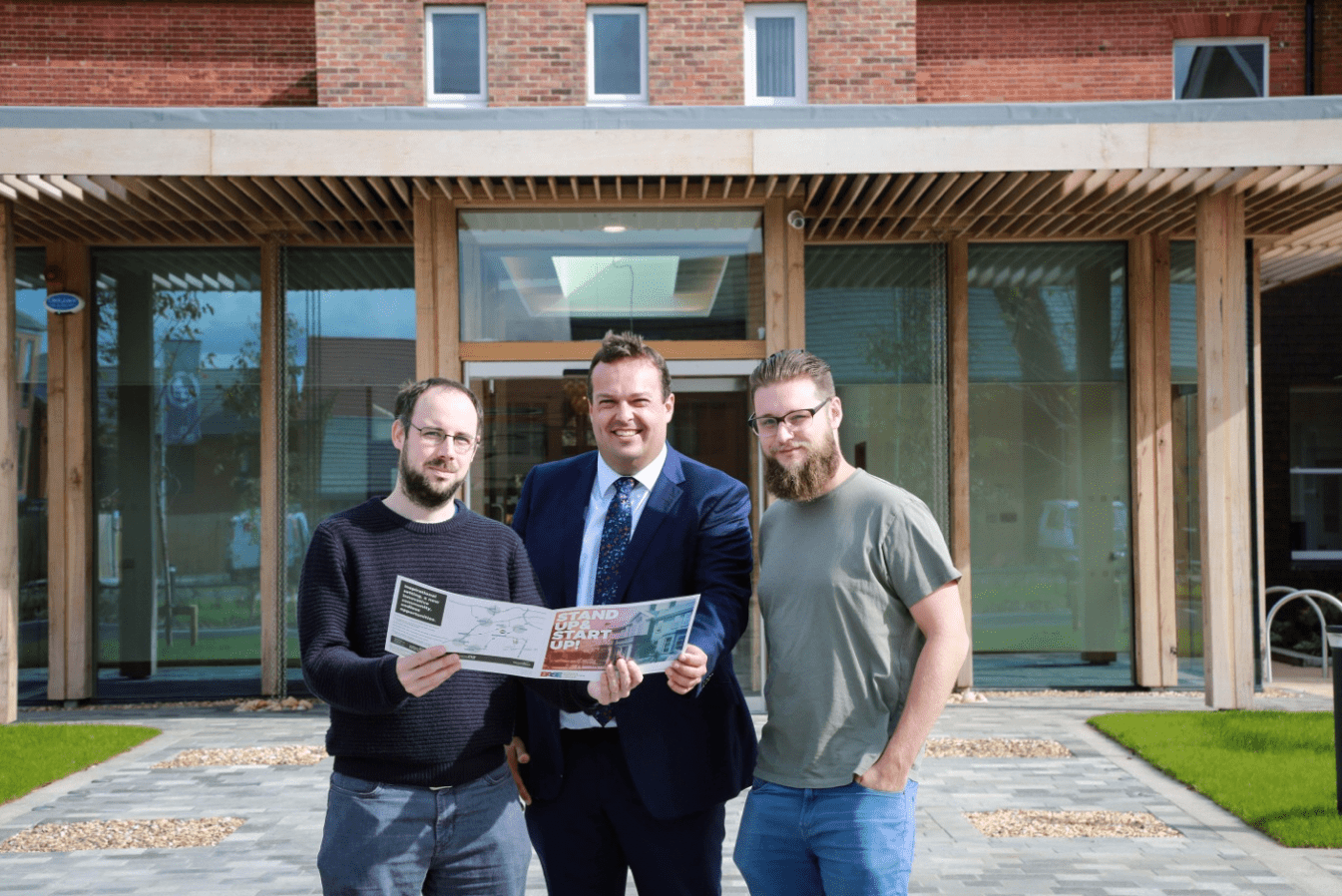 Barry founded the business in 2008, at the age of 24, working out of various spaces on the Hampshire/Surrey borders, included one which had to be exited because of a lack of networking and collaboration opportunities.
Through its membership with Drupal Association, which provides open-source secure software through a global community of developers, Real Life Digital counts UK high street retailer Marks & Spencer as a client.
Other projects include household names such as Balfour Beatty, Deutsche Bank, HSBC, Peugeot, Sony and Virgin.
Latest work includes a platform which serves the Africa fertiliser market to aid inter-company networking for 700-plus staff involved in publishing market reports.
Barry, 33, leads on back-end technical aspects of a build, such as e-commerce, whilst Darren, 29, is a front-end developer.
Stephen Brownlie, Oxford Innovation's regional manager, said: "Real Life Digital is officially our first occupier, having moved in on Monday (20th November), our opening day. Our aim is to create a base of innovative firms involved in digital technology, particularly for the agriculture, gaming and urban future sectors. Tech Nation says that the average digital salary in the UK is £51,000, which is 44% higher than the national average. High-value jobs will attract highly skilled workers and contribute to the economic wellbeing of the area and wider region. There are four other firms which have moved in too, providing a superb start for BASE Bordon Innovation Centre and helping to create local employment and inward investment."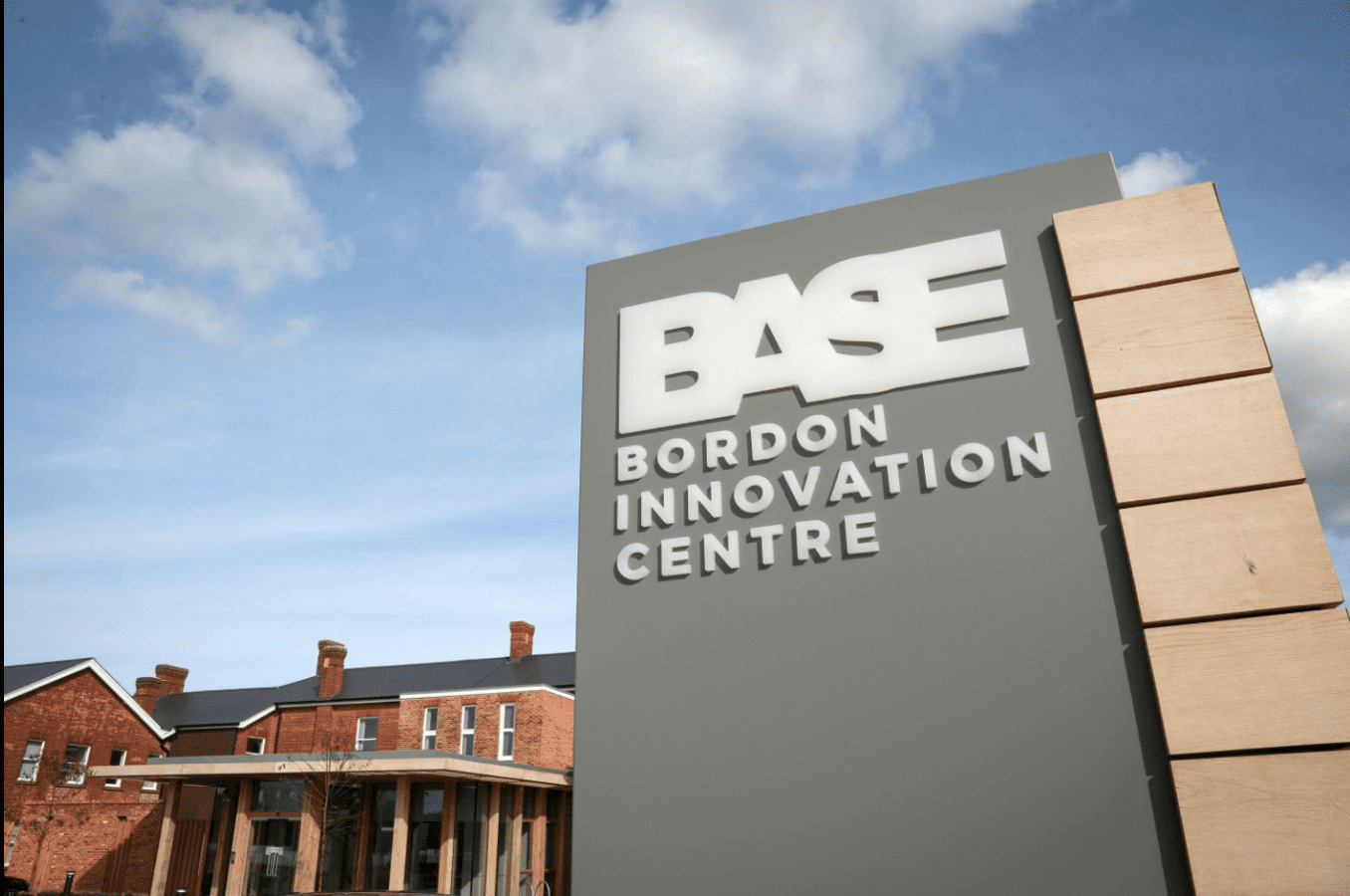 One of the reasons for Real Life Digital's decision to put down roots at the centre is the appointment of Richard May, the innovation director for Oxford Innovation in Hampshire.
His role includes providing business owners with strategic advice, impactful introductions and ecosystem development.
"We'll be able to benefit from Richard's advisory support – he helps various businesses evolve through process improvements, intellectual property applications, marketing and new revenue streams. There are other pluses for us being here, including networking opportunities with other businesses, on-site events, superfast broadband, not having to commute a long way, the fact that Whitehill & Bordon is on the up through regeneration and having, in our office, a comfy sofa."
Barry Fisher, Real Life Digital
Oxford Innovation, which runs 24 innovations centres across the UK, operates three centres in south Hampshire – Fareham Innovation Centre, Ocean Village Innovation Centre in Southampton and Portsmouth Technopole.
BASE Bordon Innovation Centre opened on Monday, 20th November, following an 18-month refurbishment project undertaken by the Homes and Communities Agency (HCA).
Owned by the HCA, the Innovation Centre has been significantly funded by a £4 million Local Growth Fund investment from Enterprise M3 Local Enterprise Partnership (LEP).
The former military base at Bordon, upon which BASE stands, is being regenerated in a £50m mixed scheme, including hundreds of homes around BASE.
BASE is located within the government-backed EZ³ Enterprise Zone and offers a range of benefits for eligible businesses.
They include up to 100% business rates discount, worth up to £275,000 over a five-year period, high-quality business support, expert support to help access the government's R&D tax credit scheme and access to global markets through the Department for International Trade.
More Case Studies
September 19th 2018
Névé Studios Ltd
How did you start your company? Névé Studios started in much the same way as you'd expect – a great idea showed up, we mulled it over for all of about five minutes before getting up and simply running with it. All of us founding directors (Stu, Will & Tom […]
April 16th 2018
A great BASE for business
A thriving enterprise hub has been officially launched as part of the £50 million regeneration of a former army garrison in East Hampshire. BASE Bordon Innovation Centre at Broxhead House, Bordon, brings together innovators, entrepreneurs and collaborators in a managed workspace setting. Already home to twelve businesses, the former officers' […]