Dynamic ideas sought for second UK Space Agency programme
October 11th 2019
Dynamic ideas from start-up and established high-tech businesses are being sought for the second Oxford Innovation Space Incubator programme.
Following the success of last year's first cohort, Oxford Innovation has teamed up with the UK Space Agency to deliver the 2019/2020 programme, open to entries from established businesses and new company founders.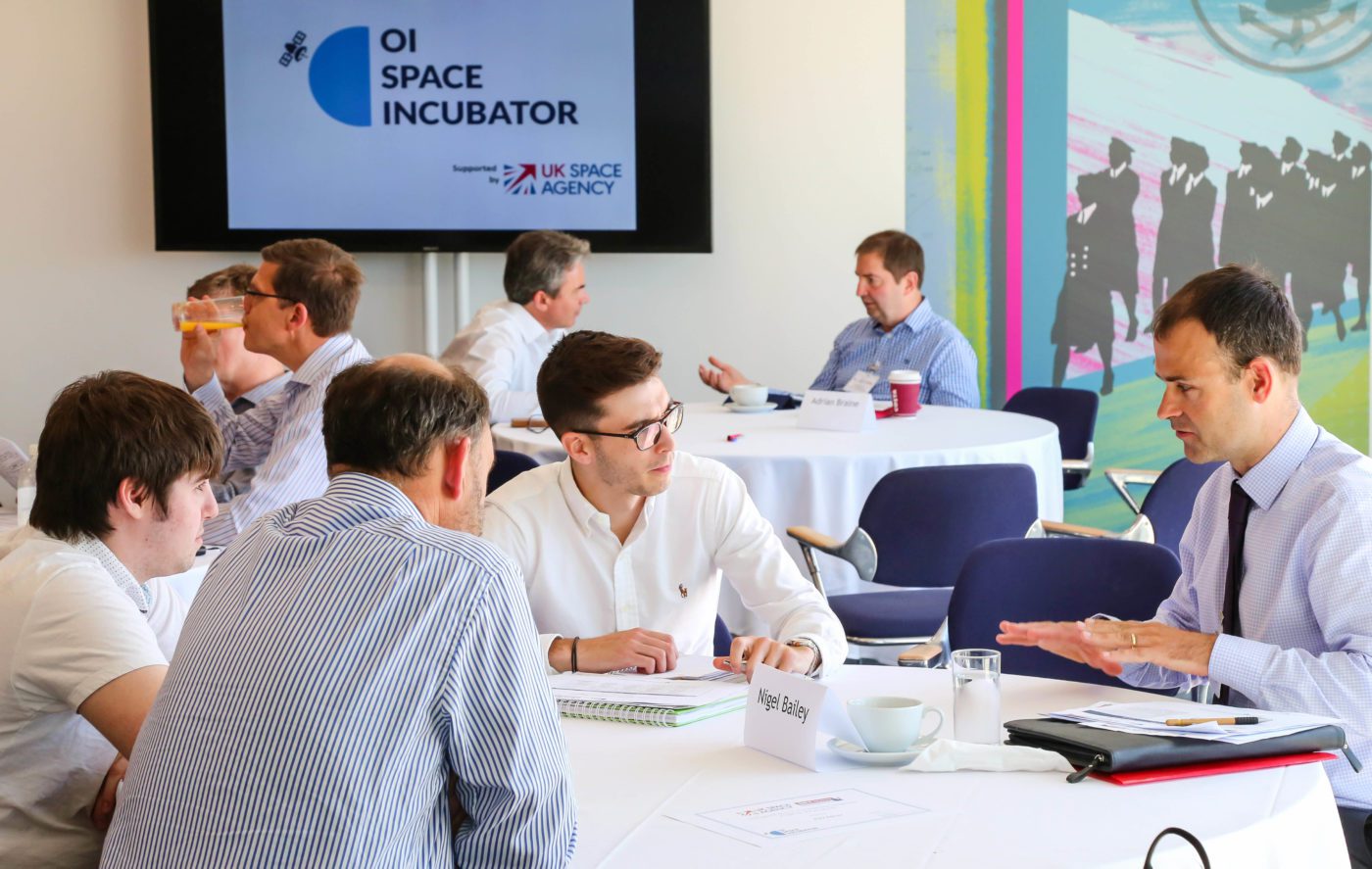 Officially launching on 11th October 2019, businesses have until Friday, 15 November to submit ideas which have the ability to solve real-world problems in sectors such as; aerospace, marine, transport, health, gaming and agri-tech, although ideas for any sector are welcome.
Last year, Agrinav was one of five businesses to secure grant funding thanks to the help of the expert team at Oxford Innovation. After securing a £125,000 European Horizon Grant the firm's variable rate fertilizer spreader, which analyses satellite images to produce a map and calculate the amount of fertilizer required for an area, will be developed following successful trials.
Managing Director of Oxford Innovation, Jo Stevens said: "We are absolutely delighted to be partnering again with the UK Space Agency to deliver this unique programme which will provide successful applicants with access to world-class research and innovation support.
"We are looking forward to building on the success of last year which saw us secure thousands of pounds worth of funding to help participants deliver their vision for the future and to connect with industry primes such as Ordnance Survey, Airbus and Boeing."
Funded through the UK Space Agency's National Space Technology Programme (NSTP), an impressive package worth thousands of pounds, will be awarded to six companies with the best solutions for real-world problems.
Each of the six winning projects will receive introductions to technical support from universities, research agencies and prime space related businesses. In addition to benefitting from six months free workspace at Oxford Innovation's BASE Bordon Innovation Centre, in Hampshire, and access to a series of  interactive workshops delivered by experts in; PR, commercial agreements, funding and marketing.
Innovate2Succeed is also supporting the programme providing; bespoke coaching, partners, expert matchmaking, investor showcase and networking events with other dynamic space entrepreneurs and innovators.
Charles McCausland, Head of Major Projects and Technology Development at UK Space Agency said, "We're delighted to be partnering with Oxford Innovation as part of our National Space Technology Programme. This will build on the success of the first cohort from the OI Space Incubator to identify, develop and underpin space technology capabilities across the UK."
Elaine Kearney, Innovation Director at the BASE Bordon Innovation Centre, is the driving force behind the project which will be delivered by Oxford Innovation's specialist business advisers, and the UK Space Agency's network of space incubators, universities, and experts.
To find out more about the OI Space Incubator and apply to the 2019/2020 programme make sure you register your business at oispace.co.uk registration by 15th November.
More
June 16th 2022
BASE shine a light on Mental Health Awareness Week
In May BASE Bordon introduced new Centre Manager, Aaron Bunney and put on several social events to mark Mental Health Awareness Week including a walk and talk, a virtual stretch mobility class and learn & lunch networking event. Mental Health and entrepreneurship is a really big issue. The stats speak […]
March 22nd 2022
Moving into BASE Bordon is a BREEZE!
We're delighted to welcome Breeze Logic to BASE Bordon Innovation Centre. Breeze's team of IT & Telco specialists have many years of experience gained in the corporate world and have brought their skills in Connectivity, Telephony, Mobile, IT, Cloud and Cyber security needs to the SME marketplace. Managing Director, Clinton […]
November 9th 2021
Business Showcase at BASE
We are excited to invite you to participate in our new series of customer showcases. The first session takes place on Thursday 18th November in the Business Lounge from 12:00. Refreshments and a light lunch will be provided. This will be a fantastic opportunity to hear from BASE businesses powerQuad, Marlay and […]