BLAST OFF AT BASE
January 25th 2021
BASE Bordon Innovation Centre is celebrating its biggest member success, as In-Space Missions moves out of its office facility.
In-Space Missions was the first company to move into the building in Bordon in 2017 with just a team of two.
It is now set to move to new premises with a team of 25 full-time scientists, engineers and support staff.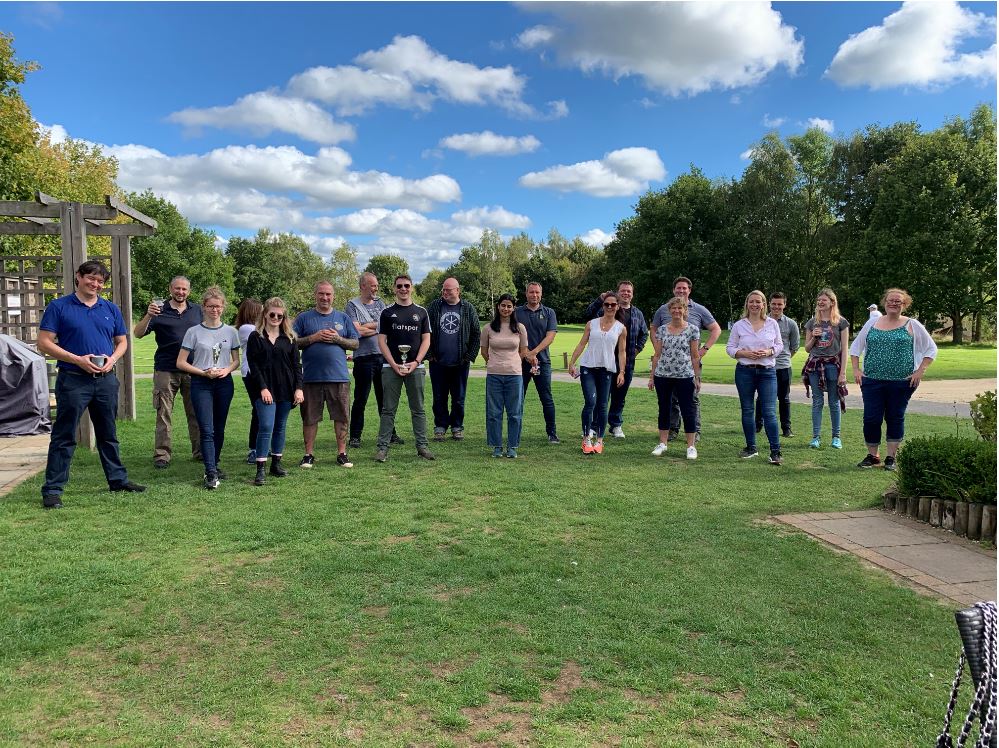 BASE Bordon Centre manager, Duncan Gill, said: "For many facilities, seeing their biggest client leave would be a sad day – but for us it is a sign of a job well done.
"Our ethos is to be a community where small businesses can grow in a nurturing and supportive environment.
"Our centre is also a state-of-the-art office facility which gives small businesses a base they can be proud of. There is a business lounge for meetings and networking, a video-enabled boardroom and full reception support. All a business needs to do is move in and the rest is taken care of.
"We are so excited for In-Space Missions and what the future will bring them as they start the next part of their adventure in Alton".
Tony Holt, Director and CTO at In-Space Missions, said: "BASE Bordon Innovation Centre has played a huge part in the success of In-Space.
"We found them at completely the right time in our business journey and their support has allowed us to focus on what we do best, building and launching satellites, knowing that we had a flexible, affordable and nurturing space to call home.
"As we move on from the centre we hope more new companies, especially in the STEM industry, will benefit from the community at Bordon".
Businesses wishing to be considered for space at BASE should contact Duncan Gill for more information.
More
June 16th 2022
BASE shine a light on Mental Health Awareness Week
In May BASE Bordon introduced new Centre Manager, Aaron Bunney and put on several social events to mark Mental Health Awareness Week including a walk and talk, a virtual stretch mobility class and learn & lunch networking event. Mental Health and entrepreneurship is a really big issue. The stats speak […]
March 22nd 2022
Moving into BASE Bordon is a BREEZE!
We're delighted to welcome Breeze Logic to BASE Bordon Innovation Centre. Breeze's team of IT & Telco specialists have many years of experience gained in the corporate world and have brought their skills in Connectivity, Telephony, Mobile, IT, Cloud and Cyber security needs to the SME marketplace. Managing Director, Clinton […]
November 9th 2021
Business Showcase at BASE
We are excited to invite you to participate in our new series of customer showcases. The first session takes place on Thursday 18th November in the Business Lounge from 12:00. Refreshments and a light lunch will be provided. This will be a fantastic opportunity to hear from BASE businesses powerQuad, Marlay and […]